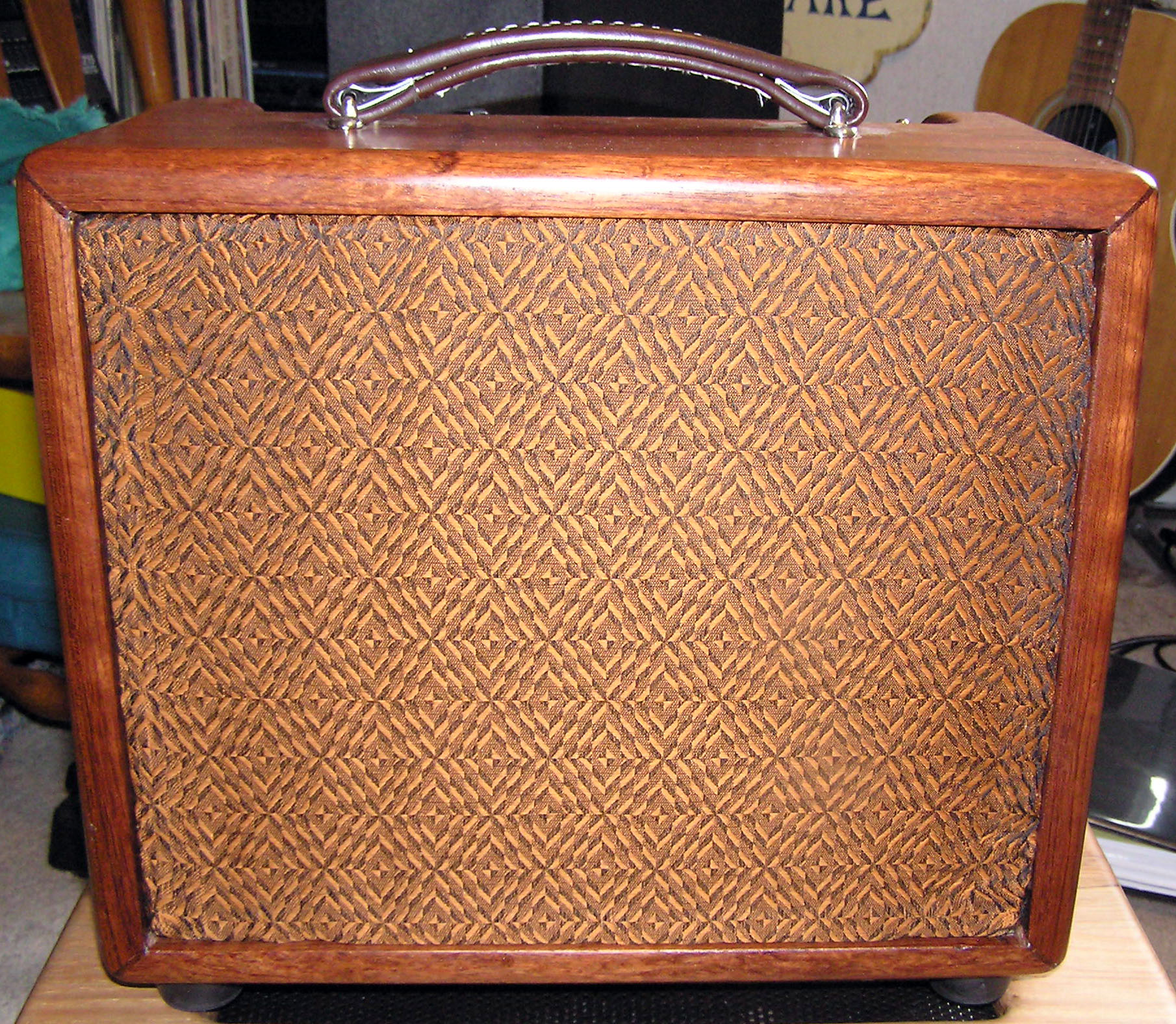 The SE-6V6 Guitar Amplifier is a single-ended guitar amplifier that uses a 6V6GT power tube, a 12AX7 tube for the preamp and driver and a 5Y3 tube rectifier. The circuit is based on the Fender tweed "Champ" model 5E1 from the late 1950's. I added a standby switch, polarity switch, single point ground, isolated input and output jacks, EIC power receptacle and a few other goodies. The cabinet is handmade using nice hardwood (shown in Bubinga) and a Spanish Cedar speaker baffle.
This amp is great for jazz and blues. Cranked up, it is a great for rock. Because of its low power (4.5W), you can turn it up without losing your hearing. It is great as a practice amp or for small gigs or recording. The SE-6V6 is very sensitive to your playing and thus can be very expressive.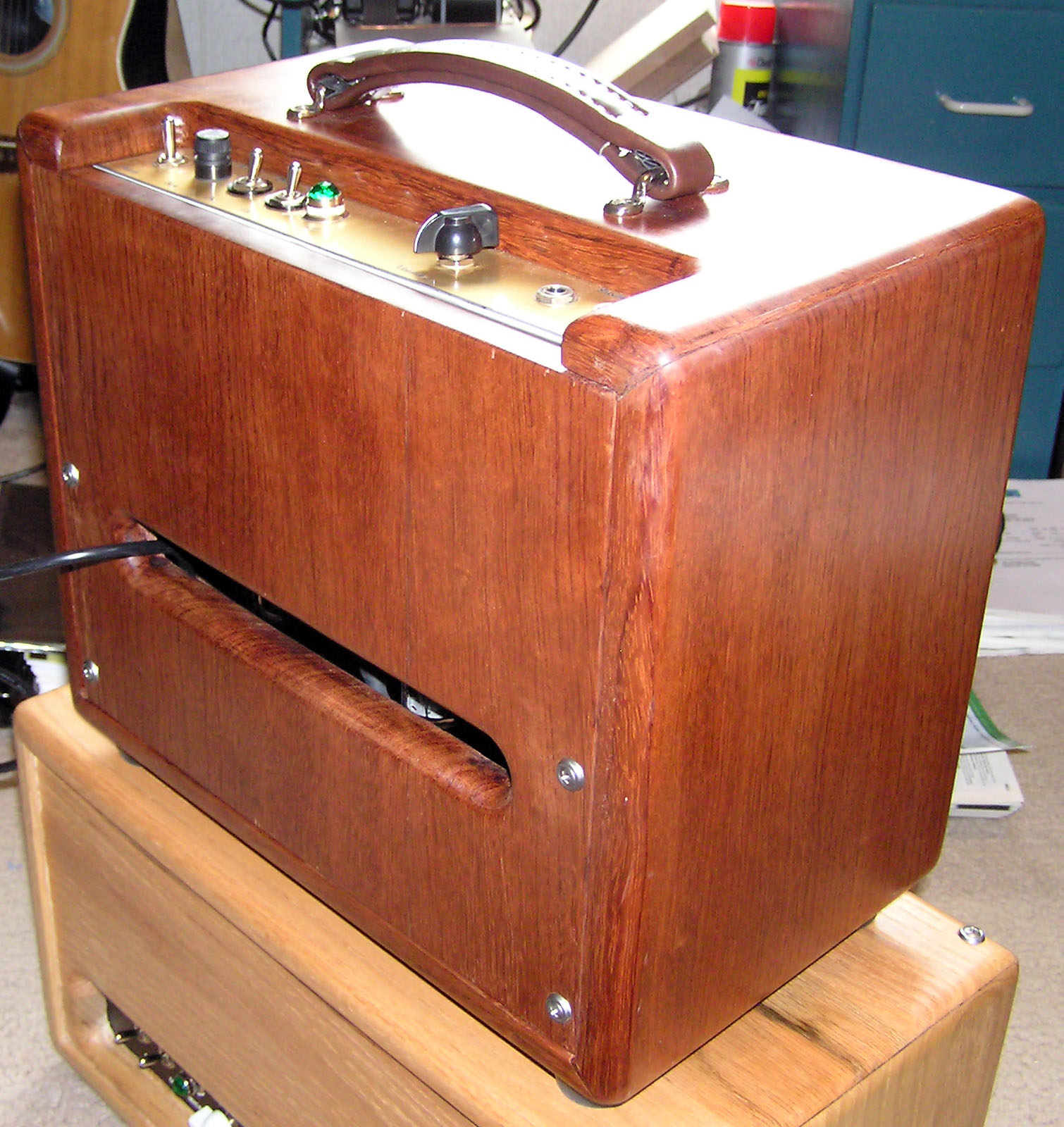 I built a few versions of this amplifier:
Spraque or Solen (shown) power supply capacitors
Spraque or Vishay (shown) cathode bypass capacitors
Mallory or Auricap (shown) coupling capacitors
Carbon composition or metal film (Vishay) and NIWW (Vishay) resistors (shown)
Electro Harmonix 6V6GT, 12AX7 and Sovtek 5Y3GT. I also tried Ruby and JJ tubes. My preference is the EH.
Specifications:
| | |
| --- | --- |
| Power: | 4.5W |
| Tubes: | 1: 6V6GT, 1: 12AX7, 1: 5Y3 |
| Inputs: | 2 |
| Output Impedance: | 3.2 Ohms |
| Speaker: | Jensen P10R - 10", 25 Watt, AlNiCo magnet |
| Cabinet: | Bubinga and Spanish Cedar (for the speaker baffle) |